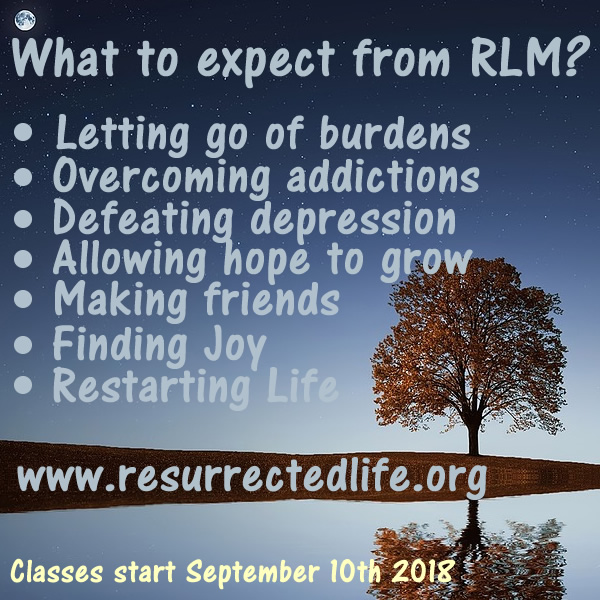 CURRENT CLASSES in US
So Cal Classes

Location
Start
Teacher
Register

1A

LIVING OUR TRUE IDENTITY

Pasadena, CA
Monday,
September 10th 2018 at
7 PM

Eva Clarke, Wolfgang Kovacek

626.798.5997

1B
LIVING AS HIS DISCIPLES


Pasadena, CA
Monday,
September 10th 2018
7 PM

Beverly Powers, Wolfgang Kovacek

626.798.5997

Resurrected Life Celebration
on Friday Nov 30th 2018
at 6:45 pm.

We will have a potluck; and a time of testimonies from people who have taken this term's RLM courses. This is an opportunity to get to know people from other courses and to bring friends, family or neighbors who might be interested in finding out about RLM for the first time.
Resurrecte Life Ministries is a 501c3 Non Profit Organization, registered in CA.
Classes in the fall of 2018 will be from September 10 - November 26 with celebration on Friday November 30th 2018
To contact Brian regarding additional classes in Northern CA please email him directly at brian@resurrectedlife.org
COSTS:
Registration for each class is $100.
Materials for the 1A or 1B classes are $30
Materials for the 2A or 2B classes are $30
Payments can be arranged with the admin. assistant at the time of classes, typically on a weekly basis of $10-$15/per week. Scholarships are also available based on financial need.
NEW LOCATION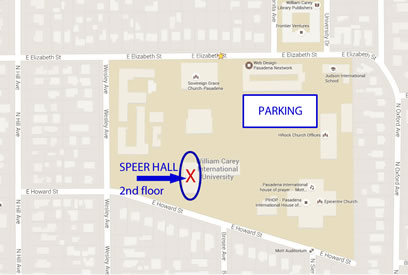 SoCal - PASADENA
All classes will be held at The Frontier Ventures Campus at the NEW offices of HROCK CHURCH, 1539 E. Howard Street, Pasadena, CA 91104, SPEER HALL, on the 2nd floor. You can use the old parking lot and parking is free of charge.

PASADENA, CA
Speer Hall, 2nd floor
1539 E. Howard Street, Pasadena, CA 91104

Map
---
| | | | | |
| --- | --- | --- | --- | --- |
| So Cal Classes | Location | Start | Teacher | Register |
| Resurrected Life Ministries Recovery | Pasadena, CA | Fresh class started first week of January 2018, for exact times please contact Dr. Sam Fraser | Dr. Sam Fraser | 626-644-4746 |
Resurrected Life Ministries Recovery: For couples dealing with sexual integrity issues.
With Dr. Sam Fraser, Marriage & Family Therapist, PhD, MFCC
I specialize in working with Sexual Addictions, Relationship Issues and individuals who are suffering from depression. I have a passionate commitment to helping couples experience the power of feeling securely connected to their signifcant other. I also specialize in helping those couples and individuals affected by pornography and sexual addictions. I understand how exhilarating and stressful marriage can be. I work hard at my own marriage and I want to show couples how this work will pay off in thier own lives. I am a director for LifeSTAR, a program to overcome sexual addictions for individuals and couples.
I specialize in treating pornography and sexual addictions, infidelity, men's issues, anxiety, depression, anger management, and couple therapy. I have worked for many years doing weekend seminars for Every Mans Battle, a program for Christian men to begin the battle of overcoming sexual addictions.
---
Nor Cal classes are continuing in January 2017; 1A resuming on Monday, and 2A continuing on Tuesday's.  Private ministry appointments are available upon request and availability.  RLM North Celebration and Next class schedule TBA.

Nor Cal Classes

Location
Start
Teacher
Register

1B

LIVING AS HIS DISCIPLES

Stockton, CA


January 2018 7:00PM continuing
Brian Howes
916-229-9961

1A

LIVING OUR TRUE IDENTITY

Stockton, CA
January 2018 7:00PM continuing
Brian Howes
916-229-9961

2B

MINISTERING WITH JESUS

Stockton, CA


January 2018 7:00PM continuing

Class continues w. Brian Howes
916-229-9961
All classes will be held at CROSSTOWN
COMMUNITY CHURCH
924 N. Filbert Street, Stockton, CA


There is a parking lot and parking is free of charge.
---
CURRENT CLASSES in UK - ALDERSHOT, ENGLAND
If you or someone you know is interested, you may like to come to the Resurrected Life Celebration (a time of nibbles and testimonies from people who have taken this term's courses). The UK Celebration is on Saturday 1st April 2017 at 7:30pm at Mike and Ursula's house. Please come and bring a friend!
---------------------------------------------------------------------------------------------------------------------
CURRENT CLASSES in UK - ALDERSHOT, ENGLAND
Classes at Mike and Ursula's, 7 Langley Drive, Aldershot, GU11 3BX.
Call Molly with any questions or to make an appointment for ministry at 01252 640 169.
Class

Location
Start
Teacher

Register

1A
LIVING OUR TRUE IDENTITY

Mike & Ursula
Aldershot, UK

Thurs. 14th September 2017, at 7:30pm

Molly Sutherland
01252 640 169

2B

MINISTERING WITH JESUS

Mike & Ursula
Aldershot, UK

Fri. 15th September 2017, at 10:30am

Molly Sutherland
01252 640 169
ALDERSHOT, UK
You can arrive 15 minutes early, from 10:15 am or 7:15pm, make yourself a cup of tea or coffee, and then we will start promptly. Please park in Bridge Road, in front of St. Joseph school and walk up the footpath unless you are physically challenged. Thank you!!
Not long and the new Resurrected Life (RLM) classes will begin again.
As you know, everybody needs to start with a 1A course (Living Our True Identity).
Call Molly on 01252 640169 to register for any of the above classes or to book an appointment.

Resurrected Life Celebration
on Sat December TBD 2017
at 7:30 pm.
---
CLASS FORMAT

IN 1A & 1B classes take place once a week and last 3 hours. Each week includes either teaching and ministry or feedback dialogue and ministry.

IN ALL OTHER CLASS-LEVELS classes take place once a week and last three hours. Each week includes teaching and feedback dialogue. Class members learn to give the Good News themselves. Personal ministry is always available outside of classes.

Classes should be taken in consecutive order. Certificates will be awarded for attendance.

Registration fee and payment for handouts will depend on whether you are in the USA or in UK. Please contact us for details.

Weekend or week-long seminars can be arranged wherever you are. Prices will depend on circumstances.

CLASS CONTENT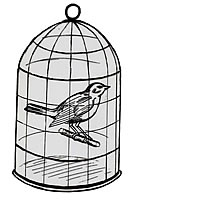 LEVEL ONE, CLASS 1A
LIVING OUR TRUE IDENTITY
TEACHING 1: REALITY
What foundation do I base life decisions on? * What have other cultures said about reality and life? * People who have experienced a reality beyond the one we can see and touch * What is the Christian view based on? * What will we cover in this course?
TEACHING 2: WHO IS GOD?
Seeing from God's perspective * What is the Good News? * God's great gamble of love

TEACHING 3: WHAT HAS GOD DONE FOR US?
God created us with a purpose * Where does evil come from? * Redeemed by Jesus we can fulfil our purpose * Empowered to work with Him we can see evil defeated 

TEACHING 4: GOD'S PURPOSE FOR THIS WORLD CAN BECOME MINE TOO
God is bringing about His Kingdom on earth * God wants us to join Him in this work * But are we accepting far less like this caged bird?
TEACHING 5: WHO ARE WE?
* Where do I get my values, my identity? * Why am I here? * What do I do here? * How do I do it?  * Changing our glasses from how we see to how God sees.  * Introduction to Scripture and our prayer book
TEACHING 6: LIVING GOD'S VISION OF ME OR MY OWN VIEW?
What is faith? * Faith reality versus sense reality, my choice *Faith involves hearing, believing, acting in it and giving to others

TEACHING 7: ACCEPTING PEOPLE WHO ARE DIFFERENT FROM US
Attitudes toward others * Live the Good News * How to work with God's Spirit * Four ways to live life * Reality has four faces

TEACHING 8: WHAT DOES THE CROSS MEAN TO GOD?
How did the Trinity see the cross? * What did the cross mean to Father, Jesus and Holy Spirit? *Suffering and Joy *The cross was God's great gift to us * He sets us free if we receive His gift

TEACHING 9: WHAT DOES THE CROSS MEAN TO US?
What do I receive when I say yes to God's gift of the cross? * Walking through the cross to a new life *Learning to live this new life (1 Peter 1) *Communion reminds us * Choose Life!

TEACHING 10: THE RESURRECTION
Jesus' Resurrection * The fruit of Jesus' Resurrection * Will we be resurrected after we die? * Can we live a resurrected life even now?  

TEACHING 11: PENTECOST AND LIVING SPIRITUALLY
The birth of the church at Pentecost * Empowered to go and do the same *Blockages to the Holy Spirit * Nominal Christians v Spirit-led Christians * Power v Rules * Come Holy Spirit!
WEEK 12: GOD'S WILL BE DONE
The Lord is my shepherd * The 7 "I am" statements of Jesus * Jesus is Truth * God's victory is a fact. * Let us join with God and declare His reality ours. It gets exciting.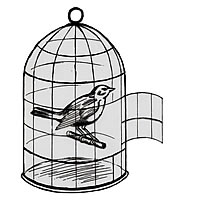 LEVEL TWO, CLASS 1B
LIVING AS HIS DISCIPLES


TEACHING 1: THE TRANSFORMATION OF THE HUMAN HEART
The heart, how it works naturally * How it loves spiritually * Four levels of forgiveness * Loving as Jesus Loves

TEACHING 2: THE MIND OF CHRIST, OUR MIND AND SCIENCE AGREES
Christ's mind * How Jesus coped with temptations * How our natural mind works * The Christian mind in progress * The Spiritual mind * Science agrees: We can change our own brains *Love thoughts or fear thoughts affect our health * We are responsible

TEACHING 3: THE CHILDHOOD GOD DESIRED FOR US V THE CHILDHOOD WE EXPERIENCED
How to enjoy God's original gifts *We all need healing * Natural and spiritual ways to grow * Eight levels of faith * 'One Another' Scriptures *God's "Hide-and-Seek" game with His children

TEACHING 4: INNER HEALING
Four human reactions to conflict * God's way to deal with trauma * For what do we need healing? * How does healing happen? *Dealing with anger *What are our motivations?

TEACHING 5: DEEP WOUNDS CAN BE HEALED
Three kinds of early wounding (intra-uterine, wounding after birth, deprivation) *How to cope with deep hurts * Healing intergenerational hand-downs * Breaking soul-ties

TEACHING 6: DID JESUS TALK ABOUT HELL?
What did Jesus say about hell? * Modern visions of hell *How God trained Israel to defeat evil *How did Jesus deliver? * Can Christians have demons? * Power to see evil defeated

TEACHING 7: GOD-GIVEN TOOLS FOR A GOD-INSPIRED JOB
Learning to grow in the Spirit: Listening to God and obedience * Using spiritual gifts *Four ways of enemy attack *Deliverance ministry: What we can do and what we can't

TEACHING 8: PRAYER AND AUTHORITY (PART 1)
Stages in our relationship with God * Old Covenant or New Covenant prayer *Soulish or Spirit-led prayer * Taking responsibility; using our spiritual gifts and authority to do Kingdom work

TEACHING 9: PRAYER AND AUTHORITY (PART 2)
What hinders and helps our prayer life and authority? *How to use spiritual authority in ministry authentically

TEACHING 10: NOW GO AND DO THE SAME
Gifts and Fruit of the Spirit *Jesus came – In Him we are to. . . * Some problems we can avoid * Stories of how others learned

TEACHING 11: UNITY WITH JESUS ENABLES US TO MINISTER WITH HIM
What are marks of revival? *The importance of Unity of God's people * Ministering in obedience with Jesus * Is God my destination?

TEACHING 12: THE BIGGER PICTURE
God's plan for this world * His purpose for the Church * Unity between denominations * What are the marks of Christ's Church? * Future Kingdom Happenings * Pray at all times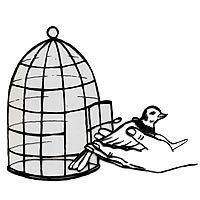 LEVEL THREE, CLASS 2A
DEEPENING OUR RELATIONSHIP WITH GOD
TEACHING 1: WHO IS GOD?
Visual and spiritual presentation of creation and some of God's attributes * God as our perfect parent, Father and Mother * Scriptural account of what it is to be Their child.
TEACHING 2: WHO IS THE HOLY SPIRIT?
Understanding the unity and the Trinity of God in all They do * Focusing on the Holy Spirit's action in our lives * Growth in the natural compared with growth in the supernatural * Co-operating with the Holy Spirit.
TEACHING 3: DARE TO BE WHO YOU ARE
Who are you to God? * Living with caricatures of ourselves * How to dare to be different * Being the real me! * Living our New Covenant we have made.
TEACHING 4: JESUS THE PERFECT HUMAN – OUR MODEL
Jesus the perfect human* Jesus' unity with the Father* Characteristics of this unity *The Kingdom reflects the King * Loving as Jesus loves * How much do you think you are worth?
TEACHING 5: LIVING IN FEAR OR CONFIDENCE
Spiritual backing for "Do not be afraid" * Fear blocks our spiritual progress to God, so what are we afraid of? * The way of the child…confidence * Becoming free from fear so as to live in confidence.
TEACHING 6: LIVING IN PERFORMANCE OR OBEDIENCE
Accomplishment is based in performance * Are we chosen or driven? * The cross is the gateway * Obedience * Obedience as the key to army training.
TEACHING 7: LIVING IN ABANDONMENT OR BELONGING
Ways to have been abandoned * Ways Jesus was abandoned * Transitioning from abandonment to belonging * How do I live this belonging? Dining with Jesus. 
TEACHING 8: MY SENSES ARE GATEWAYS OR PORTALS?
How do I use my natural senses? * How did Jesus use His? * We are God's handiwork * Using my spiritual senses.
TEACHING 9: STAGES OF OUR JOURNEY
Stages of our growth * Separation of body, soul and spirit * The attributes of our spirit.

TEACHINGS 10-12: LEARNING TO MINISTER
Learning to minister in the RLM way through role play.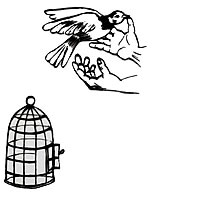 LEVEL FOUR, CLASS 2B
MINISTERING WITH JESUS

TEACHING 1: SIMILARITIES AND DIFFERENCES BETWEEN JESUS AND US
Contrasting Jesus' life and mine * Plan of Jesus' life * Plan of my life * What was God doing in the different chapters of my life? * Is trouble bad?
TEACHING 2: THE VINE, THE VINE-TENDER, AND THE FRUIT
"I am the vine, you are the branches." * How do we love as Jesus loves? * The abundant life is a life of love * The Father declares Himself through US, His fruit * Ways to delight the Father's heart.
TEACHING 3: GOD'S PLAN OF REDEMPTION, OUR ROLE AND THE ROLE OF THE CHURCH
From the world to the kingdom * A scan of church history * How Jesus wants His church to be. 
TEACHING 4: LIVING WITH THE KING, KINGDOM LIFE
The King * The laws of the Spirit manifested by Jesus * Kingdom living * Living for the Kingdom with the King.

TEACHING 5: JESUS TEACHING PRAYER
Offense and forgiveness * Living in forgiveness…the heart * Prayer * Prayer in different denominations * Intercession * Authority in Christ depends on the depth of relationship. 

TEACHING 6: THE BRIDEGROOM
The song of Solomon.

TEACHING 7: THE JUDGE
The parable of the vine * Judge not * The Great and Terrible day of the Lord * The names of God *My Child.

TEACHING 8: THE WIFE AND THE BRIDE
Israel as wife to Jehovah * The Church as Bride to Jesus * The Bridegroom and the Bride ruling and reigning together
TEACHINGS 9-12: MINISTERING TO EACH OTHER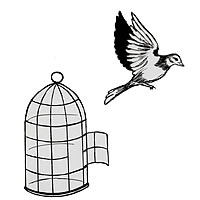 LEVEL FIVE, CLASS 3A
UNDERSTANDING OTHER CHRISTIANS


(developed from the book 'Unity')
TEACHING 1: CHOOSING UNITY THROUGH LOVE
The prayer of Jesus * His overall purpose.

TEACHING 2: PURPOSE OF UNITY
Living our true identity * Are we builders, sitters on the side lines, or part of the demolition team?

TEACHING 3: THE REASON FOR UNITY
Do we bring our Christianity into our work place, or do we take our workplace atmosphere home with us? * The process of Christian conversion * Differing prayer patterns.

TEACHING 4: UNITY AS A WEAPON
Where there is unity, the power of God flows * Understanding others in the Body of Christ.

TEACHING 5: UNITY AS A HEALING BALM
Healing or friction, it is our choice! *God does heal His people * Testimonies that give God glory.

TEACHING 6: UNITY WITH OUR PAST HERITAGE
How the Holy Spirit has kept the Good News alive across the ages

TEACHING 7: UNITY WITH GOD AND HIS KINGDOM
The relationship of power to authority * Practicing God's presence.

TEACHING 8: UNITY THAT DELIGHTS THE HEART OF GOD
Praying the prayer of Jesus together makes a difference *Do I live my will or His?

TEACHING 9: UNITY FROM BEGINNING TO THE END
Which side of the cross am I living each day? * His Trinity of Love * His end-time army of love, are we a part of it?

TEACHING 10: UNITY OF HEART BETWEEN JEWS AND CHRISTIANS
Jesus is the unity between the Old and New covenant

TEACHING 11: SUGGESTIONS THAT CAN BRING UNITY.
Do we want His kind of unity? * Love is His message, is it ours?

TEACHING 12: DISCUSSION
Together to sweep away misunderstandings that cause prejudice and division * Prayer for unity of Christ's Body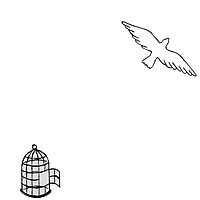 LEVEL SIX, CLASS 3B
GIVING GOD'S LOVE TO ALL PEOPLE

This course is designed in a two-fold way: Firstly, to make sure that we all know and can articulate easily our own Christian faith. Secondly, to educate ourselves about what people of other faiths actually do believe. Perhaps we have more in common and can use this to draw alongside them. For this reason, there will be two hand-outs given each week with opportunities for questions and dialogue in each class.

TEACHING 1: WHAT IS THE GOOD NEWS
Making sure we are on the same page. Can we articulate it easily and alter our presentation to match our listener's need? What other faiths believe: Jews

TEACHING 2: BLOCKS WE MAY HAVE TO USING OUR GIFTING
Blocks that can hold us back * Discussing original sin What other faiths believe: Muslims

TEACHING 3: WHAT IS OUR COMMISSION FROM THE LORD?
Two mandates from Genesis: family and dominion
What other faiths believe: Hindus, Buddhists & New Age

TEACHING 4: TRUE OR FALSE?
Watching our language carefully as we articulate what we believe
What other faiths believe: Pantheism

TEACHING 5: GIVING TO OTHERS WHAT WE HAVE RECEIVED
Giving His Good News in ways that others can accept *
What other faiths believe: Jehovah's Witnesses

TEACHING 6: ESTIMATION OF READINESS
Understand when people are ready and when not * It is heart medicine not mind information. What other faiths believe: Mormons

TEACHING 7: COMMUNICATING THE GOSPEL IN JESUS' DAY AND IN OURS
His parables and miracles * Reason/Tradition/Experience/Scripture * Is Truth a theory or a person? What other faiths believe: Scientologists

TEACHING 8: UNDERSTANDING AUTHORITY
Where do we go to for authority? Reason, tradition, experience, scripture?
What other faiths believe: Witchcraft & Satanism

TEACHING 9: QUESTIONS AND HOW JESUS COPED WITH THEM IN HIS DAY – PART 1
Our need to study how the Master did it. * What a treasure we have in the Gospels. * Discussing together Jesus' methods. What other faiths believe: Freemasonry

TEACHING 10: QUESTIONS AND HOW JESUS COPED WITH THEM – PART 2
Continuing with Gospel of Mark, identifying underlying questions.
What other faiths believe: Humanism

TEACHING 11: SOME QUESTIONS THE WORLD IS ASKING – PART 1
Differing ways of answering the same question. * Matching ways to people's needs * Giving only what they are asking * The value of little steps and of silence.
What other faiths believe: Atheism & Agnosticism

TEACHING 12: SOME QUESTIONS THE WORLD IS ASKING – PART 2
More practice answering difficult questions
What other faiths believe: Wisdom through the ages






TRAINING RECEIVED THROUGH THE CLASSES INCLUDES:


1) How to prepare myself for ministry and for each day.
2) How to take the ground of my home and my work area.
3) How to receive my true identity from God.
4) Seeing truth cut bondages and people set free.
5) Breaking cultural and hereditary bondages.
6) Witnessing wounds from the past being healed.
7) How to use spiritual authority with power.
8) How to minister in love to one another.
9) Recognizing the inner child in ourselves and others.
10) How to shut down a demon.
11) How to walk in freedom after deliverance.
12) Giving God the glory in the unity of the group.



TESTIMONIES FROM CLASS PARTICIPANTS


"God has used RLM as a significant part of bringing healing, wholeness and resurrection to me at a time in my life when I was at a crossroads in ministry. The influence and effects are still being realized. . ."
(Paul, Presbyterian Pastor).

"I feel like my senses have been made new. I no longer listen to the lies of my past. I do not walk in fear or doubt. God has chosen a better life for me and I choose to live in the fullness of that truth."
(Rick)

"I've been a Christian for 15 years, but through RLM Jesus has shown me what He meant by the word 'freedom'. He has completely changed my life. . . instead of wishing for death, I now have a hope and a future. . . it is glorious!"
(Sharon)




© Resurrected Life Ministries 2004-2017. All Rights Reserved.
Website Created by Unlimited Nextwork Group, Inc.